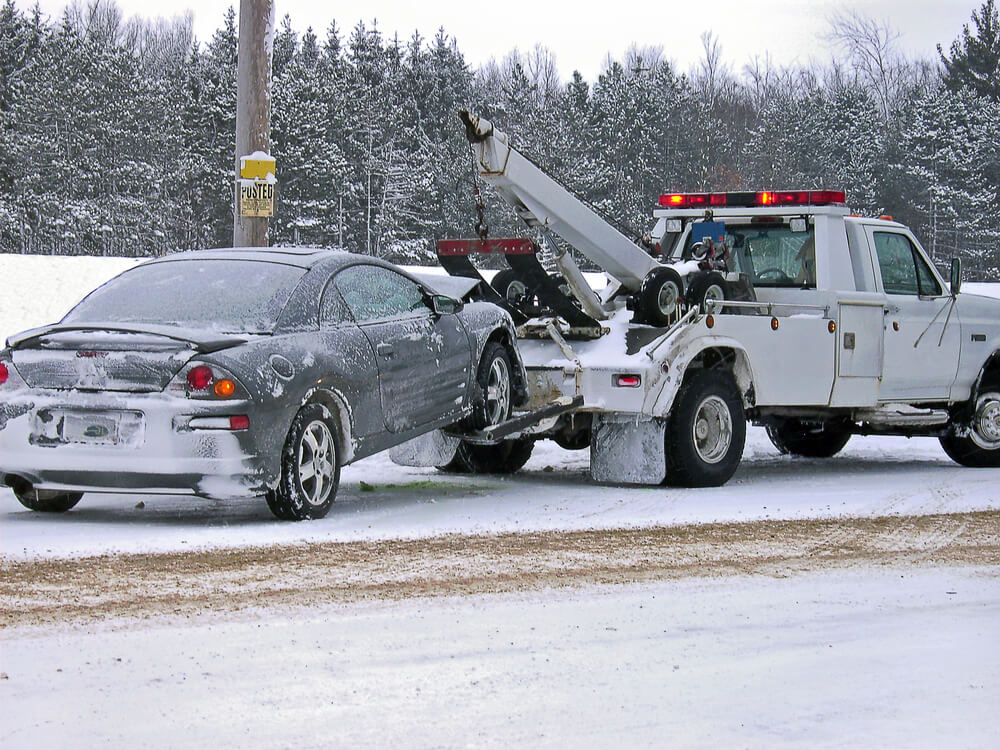 You need to get your car ready to survive the cold months and withstand the hauling winds. Roads become harsh, navigating through the ice and snow is difficult with shorter daylight and visibility, and freezing temperatures can be hard on the car. Car's don't like cold weather; prepping your vehicle and yourself for winters can be the very life-saving thing you do before falling into any such condition. While getting stranded on the roadside is the most daunting and harsher experience. Ensure your car is well stocked to get through an emergency in the winter.
Snowfall can cause inconvenience and frustration for a lot of people. The snow can heap up to six feet and cripple goods transportation in some states and leave hundreds of motorists stranded on the road. The primary problem is mostly navigating through the ice with low visibility in subfreezing temperatures, causing mishaps here and there and unexpected car breakdowns in winter. Being prepared to face the wintery nightmare can help you out in any winter road emergency.
You may also read: Cars don't like Cold – Common Causes of Car Breakdown in Winter
Every car comes with some essential items like a jack and tire iron, but these won't cut it. Suppose your car ends up with a dead battery or gets stuck in the snow. You'll need a few other things that can come in handy. So if you need towing Detroit mi, then SPN America can provide you one of the best towing service on road at any time , at any day.
Top Must-Have Items for Winter Driving
Shovels are the primary need and a useful tool during the winter. And having one specifically in your car can be a wise move. A packable shovel can be convenient if you get into a snowstorm or clear snow-covered roads and keep going. When choosing a shovel for your car, don't resort to a cheap mini shovel for saving money and space, as it's bound to break. You need to consider its size and money; getting the best of both worlds will save you money and will fit in your car's trunk easily.
By far, the most used tool by any driver during the winter is a snow and ice scraper. It will allow you to clear off the lights, windows, and entire car before driving. Ice and snow on cars can be dangerous as it can obstruct your view or fly off, hitting another vehicle.
Car batteries can be severely affected by cold weather. In fact, a battery is 51 percent more likely to have problems in the winter season. And if the battery's dead, you won't be able to start the car, which means no heater in the blazing cold weather. While waiting for a jump start, service can be difficult and scary. Usually, battery problems can be fixed by zapping the car battery back to life. That's why we'd recommend having a jumper cable handy as you never know when things can turn for bad.
The external battery and basic tool kit
An external battery can be quite useful for keeping your electronics charged on-the-go. Simultaneously, having one that can also jumpstart your car in case of a road emergency. It can be the difference between being stranded for hours or making it out of despair quickly.
Even though you're not a mechanic, a basic tool kit might come in handy and save the day for simple and quick fixes. A basic vehicle toolkit includes a wrench, Allen keys, sockets, pliers, zip ties, and a screwdriver.
Keeping a flashlight in the car year-round is a good idea, especially in the short-day times during the winter; it can be advantageous. Indeed, every smartphone has a flashlight on it, but it cannot beat the real one while you're struggling to jumpstart your car, change a tire, or need a shiny bright light and is durable.
Having a full tank in the winter might not be a good idea, but running out of gas can be a major headache. You wouldn't want to store fuel in your trunk, but keeping a gas container in the car can save you from a tow. The gas can will hold enough gas to get you to the nearest gas station and refill your tank.
Before winter comes, you definitely need to check your tire's tread. Because driving in wet, icy, or snowy conditions with worn tires is very dangerous and shouldn't be done. You can opt for an all-season tire or a snow tire for the winter months. Moreover, you should also keep a spare tire in solid condition to help you in desperate times.
Keeping a first aid kit in the car can be crucial in times of emergency. Though it's essential year-round, it becomes more important to have one in your vehicle during the winter. Because during winter's emergency towing response time might be slow if it's snowing. The first aid kit will allow you to administer basic first aid to the victim on time.
Cat Litter, sand, or rock salt
When your car tires keep spinning and spinning in the snow, no matter how much gas you give it? These coarse materials will help your car get traction on the slippery ice or snow. Spread the material around your tires and on the path you want to get through.
It might sound too farfetched, but if, unfortunately, you get stranded or get into an accident on the road, it'll get cold fast. And in the case where your car is inoperable, and you can't rely on the car heater. A blanket can keep you warm till you can get some help.
Water and non-perishable snacks
In case you get stranded on a remote road, you might have to wait for help to arrive. And the wait can be long if the road and weather conditions are bad. Having some water and snacks can keep you hydrated and energized to stand the cold weather while waiting for help to arrive. Kids can be crankier and hungrier in these kinds of situations, so keep some snacks for your kids.
Towing Company's Contact on Speed Dial
The most essential must-have is saving your towing company's contact number on speed dial. If you're stranded and need quick help, contacting the right people at the right time can ensure your safety and speedy rescue. The time a driver takes to call the nearest towing company can minimize the time of the tow professionals arriving at your location. That's why you need to be vigilant and quickly contact the best local towing company, as soon as possible. You can expect quick service from a professional towing company. The sooner a tow professional arrives, the better.
SPN America towing network across the country offers you the quickest and most reliable towing services. No one would want to remain stranded helplessly on the road for long. To get prompt towing and roadside assistance, call us now at 469-331-0777. To know about the services and offerings by SPN America's extended network, check our services.