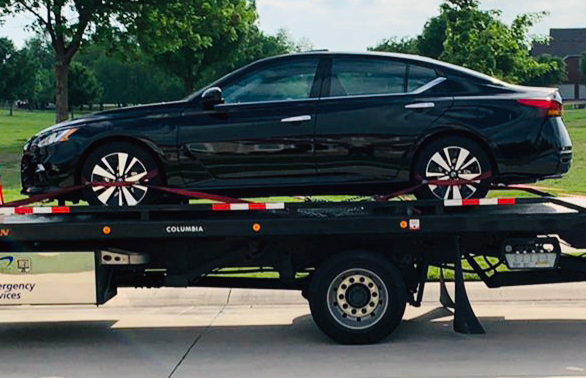 Suppose your car breaks down in the middle of the road, you being stranded with virtually no help around. You will have to rely on a local towing service near you to tow your vehicle to the nearest mechanic or your home. The most crucial part of requesting a towing service is you need to be extremely careful and vigilant not to miscommunicate the information. While stranded and waiting for help, the last thing you want to happen is the rescue team arriving with the wrong equipment or at an incorrect location. Consider it is happening to you because you didn't communicate the correct and necessary information about your position and vehicle's state.
 There are many factors that you need to know to stay safe on the road. You need to convey certain things to the towing company staff so that you can save effort and time. You need to know the difference between vehicle recovery services and towing services. They both require different equipment and vehicles. You need to be sure of which assistance you need for your current situation.
Evaluate the damage to your car
Unfortunately, if you ever encounter a situation where you have to call a towing service. In that case, the first thing you need to do is assess the damage and identify the services you need. If you have a better grasp of the condition, you will correctly guide the towing service. Thereby the towing drivers can come prepared as per all your requirements.
Give an outline of what you need.
Before calling the towing service, you need to make a rough idea of what type of service you'll need out of the two main types – recovery or towing service. If your car is stuck in a ditch and needs to be pulled out by a towing truck or the vehicle cannot move because of a dead battery. In any case, you need to convey the right information to the towing customer operator. 
Tell them your exact location.
Another crucial piece of information you need to provide to the operator is about your precise location. Street names, roads, or any other identifiable figure around your location can be crucial in finding your stranded vehicle. Ensure your precise location before calling for roadside assistance, as it can potentially reduce the time to reach the service provider.  
Vehicle details
The details of the vehicle you are driving are essential for the towing crew to assess the services you might need. It will primarily guide the service professionals about the towing and recovery needs of your vehicle. The car information will give a clear idea of what they'll be dealing with and come prepared to facilitate you. It will save time and cost.
About SPN America Local Towing Service Network
If you ever get stuck in an unfortunate condition. SPN America is the best local towing service network near you in Dallas, TX, Houston, TX, and San Antonio, TX. We provide an extensive range of towing and vehicle recovery services. Our service professionals will help you get your vehicle where it needs to go.