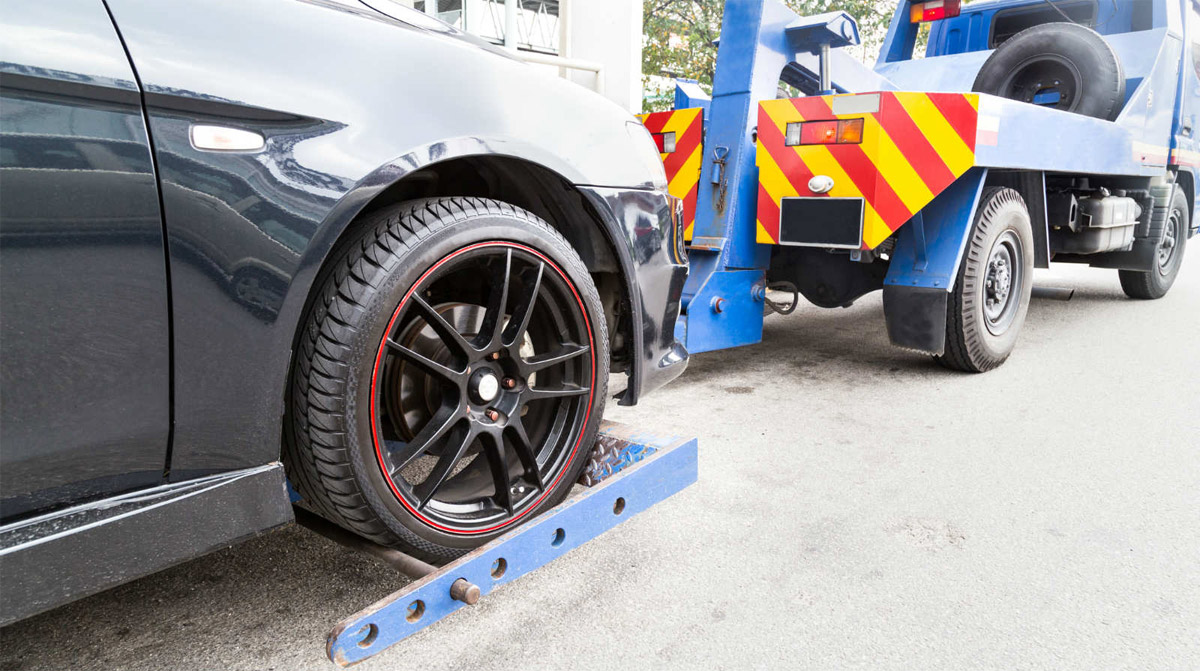 Breakdowns and accidents can be terrible. While towing your vehicle to safety, you need to consider many variables to be on the safe side. Get to know all the precautions from the expert towing service provider network in America to increase your asset's safety and security. Accidents come with legal procedures, and breakdowns require haggling with insurance companies or local towing companies. To identify and alleviate all your towing issues, we'll go through everything you need to know about accidents or breakdown towing and how it can help you in an emergency.
Your Safety Comes First
Driver and passenger safety should be the primary concern of any motorists stuck on the road. Turn to the roadside, away from traffic as soon as possible, and turn on the hazard lights. The hazard lights allow other drivers to know that you are in trouble and alert them of your car's location. Especially during the night or extreme weather conditions like rain, hazard lights can be lifesaving.
Make sure to move your car into the emergency stopping lane or at least the side of the road if the vehicle is in drive-able condition. Because if you don't move it to the side, a disabled vehicle can cause more harm by being in the way of normal traffic flow. However, if you cannot move the car off the main road, leave the vehicle and move away a few feet to a safe spot.
Call the Police
As soon as you steer clear of the main road, you can take out your mobile call 911. The sooner the police arrive, the better, as they will be able to block the traffic and take your vehicle off the road. Police can control the situation smoothly and also alert emergency services. The emergency responders can promptly provide the needed medical attention to anyone injured in the incident. The police also ensure preparing a detailed report of the scene, which can help determine who was at fault or how the car broke down. Ultimately, helping the driver in claiming the insurance cover for the cost.
Insurance Covers
You need to be vigilant before contacting any towing service that provides emergency towing services and handles towing accidents. You should know if roadside assistance is included in your insurance policy. Though not every insurance provider covers a vehicle insurance policy, some do offer the service. However, some insurance providers cover total emergency costs, while others pay only a limited portion.
Many insurance companies work with towing companies and will have to pay them directly. So, you don't have to pay for the towing expenses. The easiest way is to contact your insurance agent and ask for the information if you are not sure.
Call the Best Towing Service
People are afraid to be hit by a scam tow service provider. There are many unsolicited and phony towing companies providing services while, in reality, taking advantage of someone's misfortune. You need to find the best towing service provider in town that isn't trying to rip you off. SPN America towing provider network has developed a trust and high reputation among all the towing and roadside assistance professionals and motorists all across America. At the SPN network of local towing companies, we offer all kinds of towing services to facilitate our customers in any situation.
Once the towing service professionals arrive at the scene, ask for an identification, license, and driver's license. This way, you will ensure you're in good hands. However, it's always good to have a reputable and reliable towing company's contact on your mobile. You can rely only on the optimal towing service providers in times of need.
Secure You're Surrounding
When you wait for the towing company to arrive at your location, you should set up triangles a few feet behind and in front of your car. Reflective triangles are the visual cues that can save other drivers from hitting your vehicle. This allows passing drivers to see your location on the road, slow down, and safely pass.
Where You Want to Tow Your Car
A professional tow truck company Detriot can take your car anywhere you want—a tow yard, a repair shop, or your residence wherever you want. The location will certainly depend on the level of damage and condition of the car. Discuss with your tow truck driver and figure out where your car should be delivered. And if there will be any additional charges for the distance. Advanced towing companies offer 24-hour towing, always providing information on where the vehicle can be towed by assessing the situation upfront. Our towing partner network won't even charge a single penny more than committed before the towing dispatch.
Remain Calm
The most important and lifesaving tip for the last – remain calm and composed. Accidents and breakdowns can be daunting and scary things. But staying calm and following all the safety precautions can help get yourself and your assets to safety.
If you find yourself in a similar situation and need to call a tow truck service, SPN America's extended towing network can take care of any of your towing and roadside assistance needs. We care first for your safety and then for your assets by offering utmost care and cheap towing services with utmost customer care.