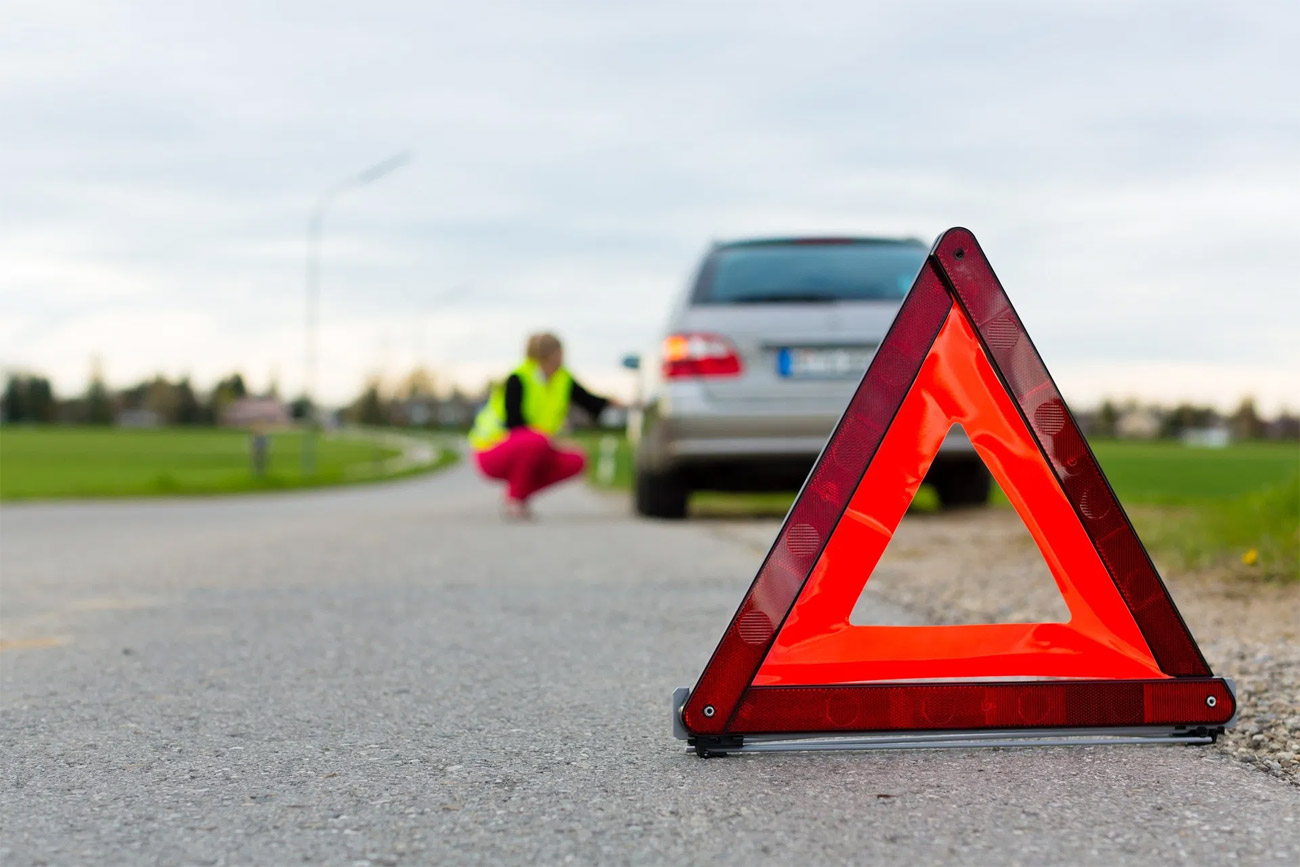 You've most likely insured your home against unexpected emergencies, but you wouldn't have thought about what will happen if your car broke down or who will come to your rescue? Emergency roadside assistance plan covers just that and offers a helping hand when you're at your most vulnerable. As John Nielsen, MD of Automotive Engineering and Repair for AAA, expounds, "All vehicles, even the newest ones – are prone to typical roadside headaches like dead batteries, flat tires, and misplaced keys. But vehicles ten years and older are four times more likely to encounter a problem serious enough to require a tow to a repair facility."
If, till now, you didn't have a chance to buy a roadside assistance plan for your car, you might want to get one soon. Cars are mostly mechanical devices, and like everything else, fail. You're in a rush to your appointment or a meeting with your boss when you run out of gas, get a flat tire, or your car's battery is dead. It's the roadside assistance service that will come to your help. Now you know what roadside assistance is, so what's stopping you from getting a service that comes to your aid when you get stranded in the middle of nowhere. But first, you need to know what to expect from a professional towing company in your time of need. 
What does roadside assistance service cover?
The roadside assistance service plan is relatively inexpensive, especially if you consider the individual cost associated with towing or winching. A recent study by AAA showed that the top three types of vehicle issues that derail all your plans are:
Battery related issues
Engine cooling system failure
Tire damage
Most companies and roadside assistance plans fail to cover all the services customers might need. However, SPN America offers all the possible services to facilitate our customers in need:
Towing
Pullout/Winching
Fuel delivery
Lockout/Locksmith services
Jumpstart services
Tire change
On-site repairs
Roadside assistance plans generally are structured with a monthly or annual fee for coverage. Afterward, when you need a helping hand, you get all the services at no extra cost or a discounted price.
Where to get a roadside assistance plan?
Roadside assistance plans can be availed in several ways:
Car insurance company
Car manufacturer
Cell phone company
Credit card company
Membership in AAA or any other roadside assistance club/organization
Different providers have different roadside assistance plans, with some pricier than the others, though don't base your selection based on cost only. Ask these questions before opting for a particular plan:
Here are a few things to keep in mind before searching for the best roadside assistance plan
What's the cost, what does the plan include? And if there are any additional fees?
Roadside assistance usually costs between $5 to more than $100 a year. You may also get it as a free perk from your car manufacturer or the credit card company. There are limitations on the service, and you might incur additional expenses beyond the base price for certain services. Such as, your plan may cover the fuel delivery but need you to pay for the gas or tow your vehicle to a specific number of miles and charge you for the extra miles covered for towing your vehicle.
How many service claims can you have?
There are many variations, and it differs from one roadside assistance plan to the next. Some companies allow unlimited service calls, while many others will cover only four claims per year or any other limited number of requests. Subsequently, you can still get the needed help by paying an additional fee. Though if you have too many claims on your history, some companies may not offer you roadside assistance coverage in the future.  
Will you be covered if you're not in your car?
Car manufacturers and insurance companies usually offer assistance services based on the car. However, membership companies like AAA cover the individual, which means you can call the roadside assistance service if your family or friend's car breaks down while you're in the car.
Does the policy extend to other family members?
Yes, some membership companies allow you to add your family members for an added fee. Some cell phone companies offer plans based on the cell phone, meaning whoever has the enrolled device can call for assistance. For example, suppose your sister borrows your enrolled cell phone and, at some point, along the road, needs roadside assistance. In that case, the incident will be covered even if you're not there.  
Do service claims affect car insurance rates?
In case you've bought the roadside assistance plan from your auto insurance company, and you use the coverage for rare emergencies. You won't see any change in your insurance rates. But if you use the service exorbitantly, the claims could affect your rates. The car insurance rates will not rise if you use roadside assistance from a different source than your auto insurance company, like AAA or a credit card company.   
How to find the right roadside assistance plan?
Before you google the best roadside assistance plan near me, you must carefully think about all the details mentioned above and then consider your options. We'll go through several methods to establish a clear picture for you.
Auto insurance company
Auto insurance companies usually offer roadside assistance as an optional coverage with additional service charges. Few companies may only provide coverage if you buy a comprehensive insurance plan.
AAA and other member organizations
Membership plans come loaded with benefits that you won't find in different types of services. Still, they are also pricier than other roadside assistance options. With organizations like AAA and Better World Club, you get emergency road benefits and added perks like discounts on hotels, car rentals and movie tickets, and more. AAA, Better World Club, and other organizations offer different membership tiers where the customers are usually allowed to have four service calls per year. Some organizations also let you add your family members for an additional fee.  
Car manufacturer
If you've recently purchased a vehicle, you might already have free roadside assistance coverage. Several car manufacturers automatically provide roadside assistance service when you buy a new car but are generally limited to many miles or years. For example, Ford motors include free roadside assistance up to five years or 60,000 miles; Toyota offers free coverage for the first two years with no mileage limitation.
Cell phone company
Several cell phone companies like Verizon and AT&T offer emergency roadside coverage. The AT&T plan costs $2.99 per month for coverage, and the service is limited to only four service events in a single year. The Verizon plan costs $3 per month per line and supports four claims a year.
Credit card company
Several credit card providers also include access to certain roadside assistance perks and facilities. Suppose you have a Visa or Mastercard credit card. In that case, you might already have the service covered and provide a pay-per-incident coverage. That means you'll have to pay each time you use the service but will not be charged anything if you don't use this benefit. For example, Visa Signature credit cards provide a list of roadside assistance services.
Do you need roadside assistance coverage?
It's your personal choice whether you want to buy roadside assistance. Suppose you drive only short distances or have an automatic coverage plan through your credit card company or your car manufacturer. In that case, you may not want to pay for extra protection. Though if you barely use roadside assistance, you might be happy to pay out of your pocket on those rare occasions.
In adverse situations, you need to count on a reliable and quick emergency roadside service. That can help ease anxiety and save you from paying extra charges incurred by expensive roadside assistance plans.