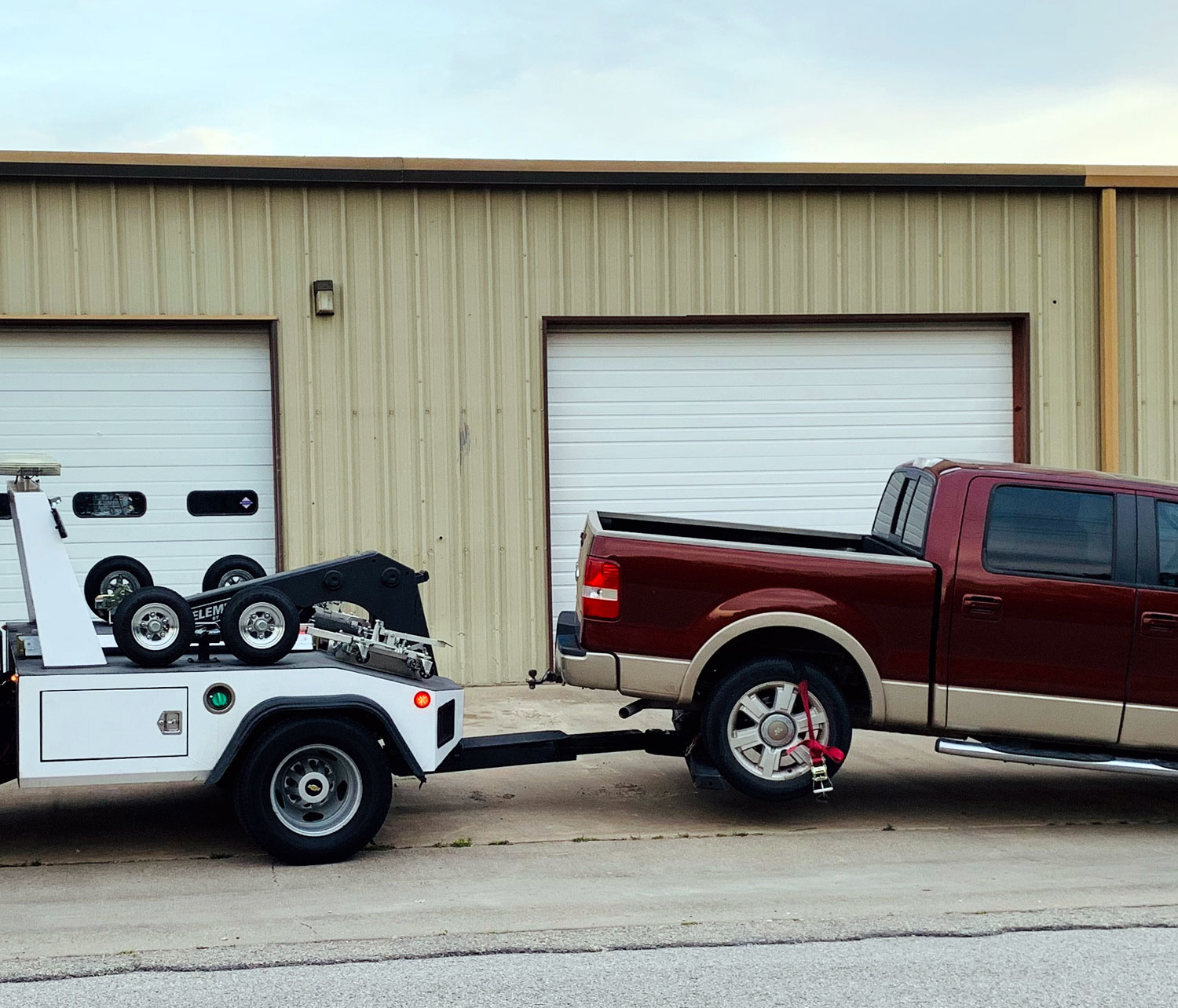 Most people don't pay any attention to the yellow bar at the entrance of the parking garages. But if, for any unfortunate reason, your car breaks down in the low clearance parking garage, barriers, or underground enclosing. It will become challenging for an underequipped towing company to get your vehicle out of danger. Because most tow trucks are tall and complex vehicles to make it through the low-clearance parking garage entrance and then tight parking alleyways.
If your vehicle is incapacitated and stranded in a parking garage, you'll probably call a nearby towing company. And when the help arrives, you'll find out that the tow truck they sent was wrong and couldn't be used to tow from a low-ceiling and confined garage space. Now you'll be thinking how in the world can your broken-down car get towed out from the constricted space of a garage? Especially when the ceilings are low, and the crossing lanes are narrow, only a standard vehicle can pass.
Tow trucks, on the other hand, have lengthy arms called a boom, which is attached at the base of the truck at an upward angle. However, tow trucks come in different varieties and design variations. The ones you usually see on the roads carrying dozens of cars are massive machines and obviously couldn't be employed in this scenario. Also, flatbed tow trucks mostly won't work either because they're too long. And wouldn't create a proper angle to board a broken-down car from a parking area onto the flatbed.
Common Troubles Requiring Low Clearance Towing Services
Flat tires
Dead battery, needing an expert jump start service
Mechanical damage to the vehicle because of harsh weather
The car is hit by another car while being parked
Light and Medium Tow Trucks
Indeed, it is the smaller tow trucks that would fit the job. These light- and medium-duty tow trucks can fit into the tight and low roof garage spaces. They are almost similar to an ordinary truck, equipped with specialized equipment. These trucks have a stringer attached to the base that can be lowered and raised, as per the need.
Whenever you're looking for specialized towing services, it is crucial to go with a reliable and efficient company that understands the risks you are taking with your vehicle. Because this type of service requires highly proficient professionals and scrupulously-designed small-size equipment. As even a tiny mistake or the use of improper equipment can damage the vehicle in such a tight space.
Luckily, SPN America offers the best low clearance towing services throughout the country with its extended network of towing service providers. We have an expert team to promptly deal with any low clearance parking situation, ensuring that your vehicle is towed to safety. You will be greeted by a customer-oriented towing agent and towing professional, ensuring you receive excellent towing services at your doorstep.
Wheel Lift Tow Trucks
Whether it's a car, small truck, or SUV stuck inside a lowered parking space, in a carport, or beneath a condo or apartment complex, we are here to assist you. Our special wheel-lift tow trucks can squeeze in under a low-slung ceiling and get your vehicle out of the troubles mouth. Wheel-lift tow trucks have the arm in parallel to the ground. Which flattens on the ground, and the two side brackets open to the side for wheel placement. Once the wheels are placed correctly, they are cradled for security and grip. The remotely operated hydraulics allow the tow driver to raise the brackets and the arm off the ground. Now, the two wheels are above the ground, and the vehicle secure to be moved to its destination.
We highly prioritize our customers and listen carefully to their needs. Assess and determine what kind of tow truck is needed and instantly get the appropriate help at your location. Call us for fast and reliable towing services for small vehicles, cars, motorcycles, all-wheel-drive vehicles, or SUVs.
FAQs
Can tow trucks get into a parking garage?
Yes, SPN America towing and roadside assistance network have specially designed tow trucks that can easily tow from any low ceiling parking garage area.
How tall is an average tow truck?
The average height of a tow truck is more than 7 feet. However, with SPN America's specially designed tow trucks fitted with the right equipment, it's possible to tow a car from 6 feet garages.